Upcoming Events
More events are coming soon.
Corporate Profile
Equity Bancshares, Inc. is a bank holding company with headquarters in Wichita, Kansas. Our wholly-owned banking subsidiary, Equity Bank, provides financial services primarily to businesses, business owners and individuals through our network of full-service branches in Arkansas, Kansas and Missouri, including the Wichita, Kansas City, and Topeka metropolitan areas. Founded in November 2002 in Andover, Kansas by current Chairman and CEO Brad Elliott, our Company expanded into Wichita in 2005, Kansas City in 2007, Western Kansas in 2008, Topeka in 2011, Western Missouri in 2012,...
More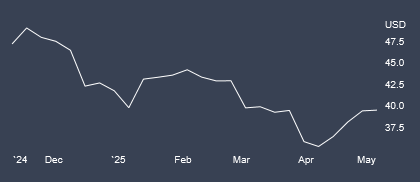 Data Provided by Refinitiv. Minimum 15 minutes delayed.